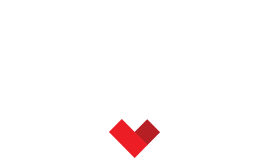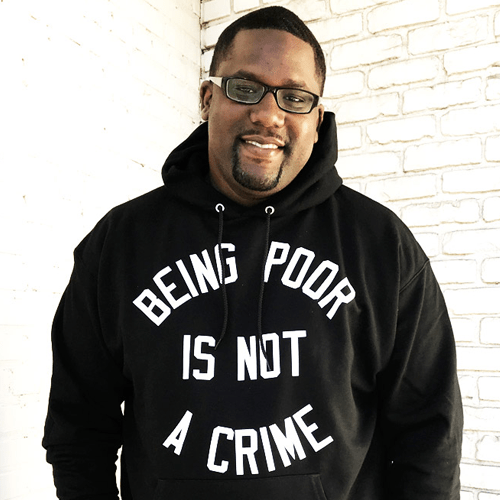 Terence Lester is a community activist, social scientist, ordained minister, speaker, author, and founder of Love Beyond Walls. He is a believer that everyone deserves equity, love, and a chance to change their life.
Terence travels domestically and internationally speaking about issues relating to social justice, poverty, homelessness, faith, and culture. His campaigns have been featured on USA Today, NBCBlack, Black Enterprise, Upworthy, and have been viewed by over 8 million people globally.
His greatest passions involves educating the general public about pressing issues that plague the lives of those who are vulnerable voiceless, and marginalized and using that to mobilize people to love those who are unseen and forgotten. Terence holds four degrees and has written several books.
He is happily married to his friend, Cecilia, and together they have two wonderful children, Zion Joy and Terence II.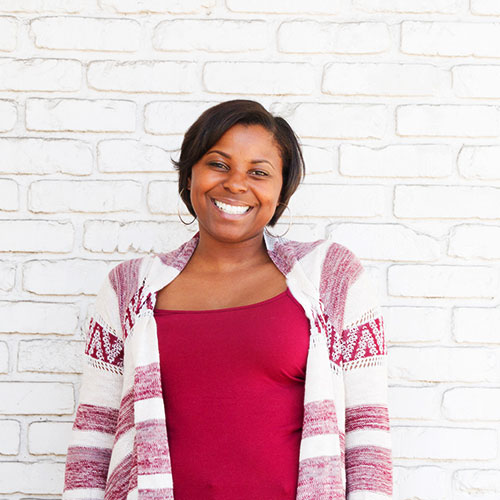 Cecilia Lester is wife to Terence and mother of Zion and Terence II. Love Beyond Walls would not have been possible without the support, organization, and care that Cecilia has contributed.
She currently serves as the Co-Starter & Organizer for Love Beyond Walls. She is known for putting details together and her amazing planning skills. Cecilia volunteers and serves the community in her spare time as well.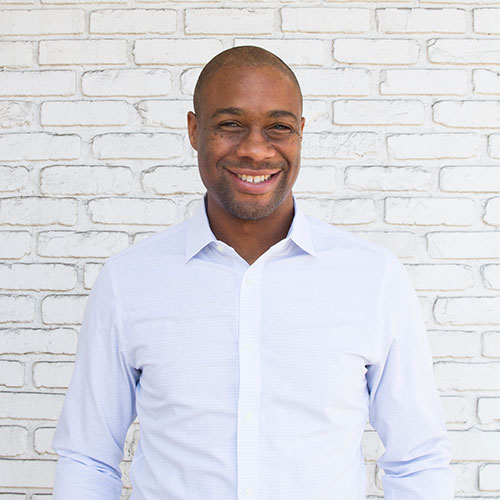 Dexter is a husband, father, leader, and unifier. He has a background in leadership at major retailers as well as churches. Dexter has an incredible gift in connecting and unifying people through meaningful relationships.
At Love Beyond Walls, he is the Director of Community Development. Dexter works with the people we serve to create relationships that lead to lasting connection and change.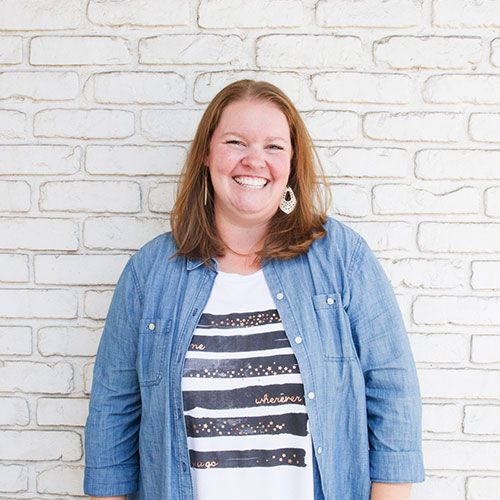 Julia is wife to Michael, mom to 9-year-old Eli, a connecter, and lover of people. She has worked various jobs in education, retail, and ministry. Each of these roles have brought her closer to personal mission statement and vision that people are the focus of life.
She uses her gifts of organization, communication, and joy to serve as the Administrative Assistant for Love Beyond Walls.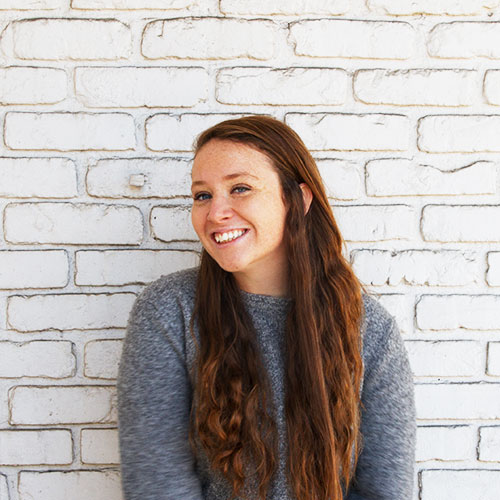 Kellie is a writer and storyteller who focuses on telling stories that change the way people see the world around them. She's passionate about justice, equality, and cultivating conversations around challenging issues.
She joins Love Beyond Walls as a writer + content creator with a mission to tell the stories of the people we work with.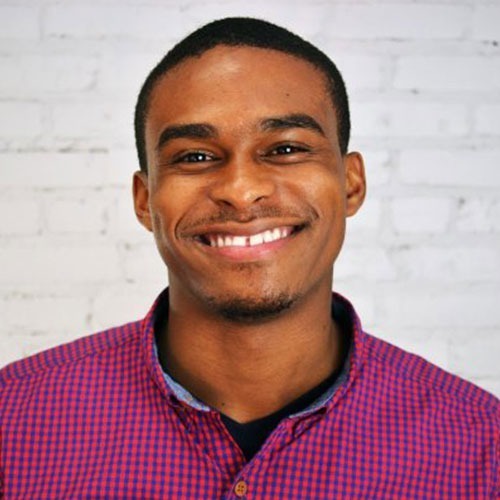 Enrique is a graphic designer with over eleven years of experience helping organizations build solid brands. His passion for combining creativity, message, and design is a vital part of our organization and team.
He works with Love Beyond Walls as a graphic designer and helps spread our message of bringing a voice to the voiceless.
David Asbury, CEO of Northwestern Benefit, Board Member
David Douglass, Treadstone Valuations, Board Member
Harvey Strickland, US Postal Service, Board Member
Chuck Davis, Georgia Power, Board Member
Frank Sabo, Entrepreneur, Board Member
Cecilia Lester, Board Member
Terence Lester, Board Member
Pete Westermann, Entrepreneur
Jennifer Hudson, Fierce Consulting Group
Brian Bloye, West Ridge Church
Ralph Watkins, Wheat Street Baptist Church
Traymone Deadwyler, Think For Good
Southwest Airlines
Atlanta Airport Marriott
Embassy Church International
Urban League of Greater Atlanta
Central Baptist Church
Praise Academy
Bank of America
Woodward Academy
AKA Sorority (Upsilon Chapter)
Jiffy Lube
Pulse Church
Cozzee
Wells Fago
Helping Mamas
College Park Elementary School
Revolution Church
ATL 1×1
Reveal Magazine U.S.
United Way
Ga Tech
Voya Investments
Awesome Foundation (Atlanta Chapter)
SCLC Organization
Woodruff Library
Clark Atlanta University
Atlanta Hawks
Tyler Perry Studios
Zify.com
Greenforrest Baptist Church
Nissan South
Praise In The Park
Covered Bridge Church
North Metro Church
Love Joy High School
Kindezi School (both locations)
Tri-Cities High School
United Way (Gwinnett Chapter)
Humble Treasures
Northwestern Benefit
LeCrew, LLC
Wheat Street Baptist Church
On Mission Church
SG3 Media
Sheltering Arms (Welcome All location)
Fork Yeah ATL
Mission MAD (Kentucky)
Warehouse of Hope
RacTrac
Faith India Ministries
Grady High School
Soles 4 Souls
Dream, Live, Learn
LEGGOLAND
Nautica, Tanger Outlet
Tees & Quotes
Kangker
Tae's Place Hair Salon
Option 13
Salvation Army
That Place Atlanta
The FIIIX
ABL Radio
It's Just A Dream Inc.
Hope Church
The Purple Phoenix Project, Inc.
NIKE
Edible Arrangements (Camp Creek)
Liberty Tax (Old National)
Clip Appeal
Sandtown Middle School
Paulding County High School
Georgia Department of Juvenile Justice
Fulton County Government
Dunville Christian Church
Lowe's (Camp Creek Parkway)
Genesis Church (Orlando Florida)
Sistas Inspiring Sistas
DINAO
Bomb Moms
Toxic Kisses
Elizabeth Baptist Church Youth Department
Bruster's
Subway
West Ridge Church
Relevant Church
Day1 Radio
Life Revolution Church
FCA (Paulding County High School)
Mosaic Church
Essence Church
Midtown Bridge Church
Dinner w/ Friends
Church Street Elementary School
Riverdale Elementary School
Mt. Zion Primary School
Fountain Elementary School
E. J. Swint Elementary School
Harmony Leland Elementary School
Contender's Church
RockBridge Church
Graystone Church
Wadsworth Magnet for High Achievers
Tri-Cities High School